Dr. Christine Friedenreich, Division Head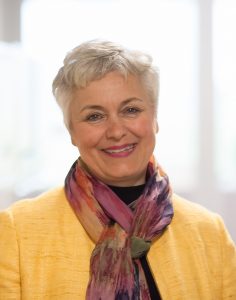 The members of the Division of Preventive Oncology in the Department of Oncology, University of Calgary are trained in epidemiology, biostatistics, behavioural sciences, population and public health. Most members have their primary affiliation in Alberta Health Services with one member also from Athabasca University. Many members have other adjunct appointments in the Department of Community Health Sciences in the Cumming School of Medicine and also in the Department of Mathematics and Statistics in the Faculty of Science and the Faculty of Kinesiology at the University of Calgary.
Members of the Division conduct investigator-initiated, peer-reviewed research across the continuum of cancer control including cancer etiology, prevention and control with a particular focus on identifying and understanding modifiable risk factors in reducing cancer burden.
Highlights
Researchers within the Division of Preventive Oncology apply multidisciplinary approaches in epidemiology, biostatistics, behavioral sciences, nutrition and basic sciences to research questions within cancer epidemiology, prevention, screening and control with the goal of making a significant impact on reducing cancer burden. We have established a strong core unit of support staff in epidemiology, statistics and data support, which increases the productivity and impact of our research. 
Many members of the Division are involved with Alberta's Tomorrow Project, launched as a cohort study in Alberta in 2000, which then became part of the Canadian Partnership for Tomorrow's Health (CanPath).  This prospective cohort study provides biospecimens and health and lifestyle data for 300,000+ men and women across Canada aged 35-65 years. It is a rich resource to understand the causes of cancer and other chronic health conditions.
Members of the Division are also working with and within the Alberta Cancer Prevention Legacy Fund, which was established to accelerate research findings on cancer prevention into practice. Collaborations on research projects include the Alberta Population Attributable Risk study (www.healthiertogether.ca/health-conditions/cancer/) and the Canadian Population Attributable Risk Study (ComPARe) that estimated the burden of cancer attributable to modifiable lifestyle and environmental risk factors in Alberta and Canada, respectively. This research has been widely disseminated with multiple products that have been used by practitioners as well as policy and decision-makers.
Strategic Plan
Vision: Creating a future without cancer.
Mission: To reduce cancer burden through innovative and collaborative prevention research and programs. 
Our goals are to:
Expand the interdisciplinary research activities and capacity in cancer epidemiology and prevention. 

Increase the productivity, profile, relevance and impact of the research conducted within the Division by maintaining and expanding the infrastructure for preventive oncology research and by engaging in educational and other knowledge transfer activities;

Enhance the focus on cancer prevention and control activities at multiple levels and to ensure an alignment of our research activities with these priorities.
Education
Members of the Division of Preventive Oncology are involved in teaching at the undergraduate, and graduate level in a variety of departments and programs at the University of Calgary and supervise trainees at all levels. Students from the Bachelor of Health Sciences, Community Health Sciences, Medical Sciences, Mathematics and Statistics, Kinesiology and other programs participate in educational and training programs in cancer epidemiology and biostatistics.
Research
Our research program spans the cancer spectrum from cancer prevention to survival.  Integration of molecular ways of studying cancer with epidemiological methods allow scientists to increase their understanding of how lifestyle and cancer risk are related and can lead to earlier detection, improved treatment and improved outcomes. Areas of focus of division members include cancer surveillance and early detection; the role of modifiable lifestyle, occupational and environmental risk factors in cancer etiology and control, molecular and genetic mechanisms involved in cancer etiology, progression, recurrence and survival, and statistical and epidemiologic methods development. New areas of focus include knowledge translation and risk communication. Besides studying cancer in adults, the division members' research also includes childhood, adolescent and young adult cancers. The Division members conduct collaborative, multidisciplinary research with colleagues in the fundamental, clinical, and health services research areas in cancer. They are interested in accelerating knowledge into practice and have been involved in developing guidelines for cancer prevention and control.